Poland goes straight to the playoff final – Andersson upset
Russia has appealed its exclusion from football, requesting that it be postponed until further notice.
But Fifa is not changing. The association has now decided that Poland will go directly to a possible final against Sweden or the Czech Republic in the playoffs for the World Cup.
"Unfortunately, this decision is completely up against the walls," says Sweden's national team captain Janne Andersson in a comment on the association's website.
More than a week ago, both the International Football Association Fifa and the European Union Uefa decided to exclude Russian teams from football after Russia's invasion of Ukraine. But what would happen to Russia's place in the playoffs for the World Cup this autumn was unclear.
Now Fifa has announced: Poland will not have to play the semi-final and will go straight to the final in the playoff group. On March 29, Poland will face the winner of the match between Sweden and the Czech Republic, which will be played on March 24.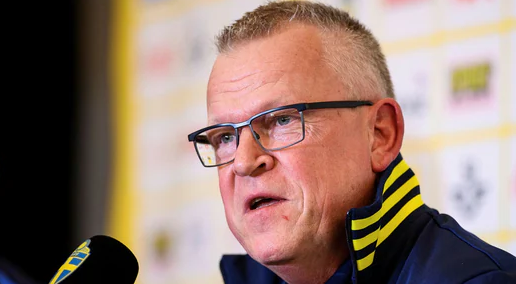 The Swedish federation (SvFF) has instead thought that another team should take Russia's place and play against Poland in the playoffs.
"Fifa finally made the right decision when it came to Russia, but this decision is unfortunately completely up the walls from a sporting perspective. With that said, all our focus is on preparing for the match against the Czech Republic. We want to go to the World Cup and will do everything to get there ", says national team captain Janne Andersson in a statement from the national team.
Representatives of SvFF have in their contact with Fifa been clear with Sweden's position that it would be most sporting for Poland to face another team, says Secretary General Håkan Sjöstrand.
"We understand that it is a difficult puzzle to solve for Fifa, but nevertheless the principle of playing with the same conditions, ie playing and winning two competitive matches to reach the World Cup finals, should apply," he says.
At the same time, the sports arbitration court Cas has announced that the appeal of both Fifa's and UEFA's decision was received from the Russian Football Association on Tuesday.
It states that Russia, in addition to appealing against the ban, also requested an inhibition, to suspend its implementation.
Cas writes that the court will probably rule within a few days, when a decision has been made on the question of possibly postponing the execution.
Poland, Sweden, the Czech Republic and several other nations refused even before Fifa and Uefa made their decision to play against Russia.
Fifa also announces that Ukraine's World Cup playoff meeting with Scotland is postponed until June.