How to Delete Instagram Account, Comments, Story & Messages
Sometimes, we find ourselves needing to step back, to carve out a quiet corner in our buzzing digital lives. This is where understanding Instagram account management becomes important.
Whether you're decluttering your digital footprint, taking a breather, or closing a chapter, knowing how to manage your Instagram presence is empowering. So, let's navigate through the ins and outs of tidying up your Instagram account, whether it's a temporary deactivation or you wish to delete Instagram account permanently.
How to Deactivate Instagram Account Temporarily?
Sometimes all you need is a breather from the endless scroll, and Instagram understands that. Deactivating your account is like taking a vacation from your digital world – your profile, photos, and interactions take a nap, but they're not gone for good. Ready for a temporary retreat? Follow these steps:
Log in to your Instagram account on Chrome or any web browser. Instagram keeps it old-school here; you can't deactivate your account from the app.
Click on your profile picture in the top right and select 'Edit Profile.'
Scroll down, and you'll find 'Temporarily disable my account' at the bottom right.
Choose an answer for why you're taking a break. Instagram's just curious.
Re-enter your password. It's a digital signature to confirm your decision.
Click 'Temporarily Disable Account.' Voila! You're on a digital vacation.
Whenever you're ready to rejoin the Instagram community, just log back in, and your account will wake up from its slumber.
How to Delete Instagram Account Permanently?
Unlike deactivating, deleting your Instagram account is irreversible. All your photos, comments, likes, and followers will vanish like they were never there. If you're set on this path, here's what you need to do:
Go to the 'Delete Your Account' page via a browser (https://www.instagram.com/accounts/remove/request/permanent/). Again, this can't be done through the app.
If you're not logged in, Instagram will ask you to sign in. Do that.
Choose your reason for leaving. It's a bit like the last scene of a movie where the character says their final words.
Re-enter your password.
Click 'Permanently delete my account.'
And that's it. Your Instagram account is now a thing of the past.
How to Delete Instagram Comments?
Managing the conversation under your posts is just as crucial as the content you create. Here's how you can remove comments, ensuring your Instagram remains a curated space of positivity and relevance.
Using the App on iPhone and Android:
Open the post with the comment you want to delete.
Tap on the comment icon (speech bubble) or directly on the comment.
Swipe left on the comment you wish to remove.
Hit the trash can icon that appears to delete the comment.
On Desktop:
Login to your Instagram Account at instagram.com
Click on the post that has the comment.
Hover over the comment you'll see a three-dot icon appear.
Click on it and select 'Delete' to remove the comment from your post.
How to Delete Instagram Story?
Stories are the ephemeral whispers of our day-to-day life, disappearing after 24 hours. But sometimes, we decide some stories aren't meant to last even that long. Here's how to pull them down from the digital ether.
Using the App on iPhone and Android:
Open your Instagram story by tapping your profile picture with the colorful ring.
Once you're viewing the story, tap the three dots ('More') at the bottom right.
Select 'Delete,' and then confirm by tapping 'Delete' again.
On Desktop:
Unfortunately, Instagram's desktop interface doesn't allow you to delete stories. You'll need to use the mobile app to manage them.
How to Delete Instagram Messages?
Whether it's an accidental message or a conversation you're ready to move past, here's how to remove messages from your Instagram Direct inbox.
Using the App on iPhone and Android:
Go to your Instagram Direct inbox by tapping the paper plane icon.
Open the conversation and press and hold the message you want to delete.
Select 'Unsend' to remove the message from the conversation on both ends.
On Desktop:
Access Instagram.com and click on the Direct icon (paper plane) at the top right.
Open the conversation and hover over the message.
Click on the three-dot icon and select 'Unsend' to retract the message.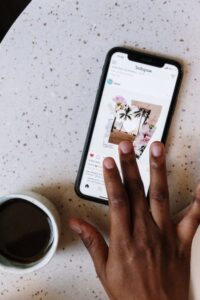 FAQs
Q: What happens when I temporarily deactivate my Instagram account? A: Stepping back doesn't mean vanishing entirely. When you temporarily deactivate your account, your profile, photos, comments, and likes are hidden until you decide to reactivate it by logging back in. It's a digital pause, giving you space without erasing your presence.
Q: How do I delete Instagram comments or messages I regret sending? A: In the heat of the moment, we all tap-send a comment or message we wish we hadn't. Luckily, Instagram lets you delete comments and messages with a few taps. Go to the comment or message, swipe left, and tap the trash bin icon. Remember, it's like unsending an email; it's gone from your end, but screenshots are forever.
Q: Can I delete an Instagram story before it automatically disappears after 24 hours? A: Absolutely. If you've shared a story that's not quite right, you can delete it instantly. Simply view your story, tap the three dots at the bottom, and choose 'Delete.' It's your story; you get to decide how long it stays up.
Q: Is permanently deleting my Instagram account really 'permanent'? A: Yes, it's as permanent as a tattoo. Once you've permanently deleted your account, your profile, photos, videos, comments, likes, and followers will be gone for good. If you decide to return to Instagram later, you'll be starting from scratch.
Q: After I request to delete my account, can I change my mind? A: Instagram gives you a grace period of 30 days after you request deletion. If you log in during that time, the deletion request will be canceled. Think of it as a "Are you sure?" prompt before your digital footprint on Instagram is wiped clean.
Q: Will deleting my Instagram account remove all traces of my activity from the internet? A: If only it were that simple. Deleting Instagram account removes your content from Instagram, but it doesn't erase any interactions outside of the platform. Any shared posts, saved screenshots, or mentions on other profiles or websites are beyond Instagram's reach—and yours, after deletion.
Continue Reading: Soccer Betting Tips and Tricks for Today – Expert Advice