How To Monetize Instagram Account 2023-2024
Exploring ways on How to Monetize Instagram Account 2023-2024 and earn money from your content with different ways ranging from brand deals to affiliate marketing. The good news here is that i will be showing you how you can easily proceed with all that todat.
How To Monetize Instagram Account 2023-2024
Instagram is one of the most popular social media platforms in the world, with over 1.4 billion monthly active users. It is also a great place to monetize your content and earn money as a creator or influencer. But how can you do that effectively in 2023-2024? Here are some tips and strategies to help you make the most of Instagram monetization.
1. Work with brands
One of the most common ways to monetize Instagram is by working with brands that align with your niche and audience. You can create sponsored posts, stories, reels, or IGTV videos that promote a brand's products or services. You can also join an affiliate marketing program and earn commissions for every sale you generate through your links. To work with brands, you need to have a clear value proposition, a professional media kit, and a good engagement rate. You also need to follow the FTC guidelines and disclose any paid partnerships.
2. Use Badges in livestreams
Badges are a new feature that allows your viewers to tip you during your live broadcasts. You can enable Badges in your settings and choose from three price tiers: $0.99, $1.99, or $4.99. When someone buys a Badge, they get a special icon next to their name and access to exclusive features, such as a shoutout from you or a place on your Badge holders list. You can use Badges to monetize your live content, such as Q&A sessions, tutorials, behind-the-scenes, or entertainment.
3. Enable ads on your Instagram Reels
Reels are short-form videos that let you showcase your creativity and reach new audiences on Instagram. You can also earn money from Reels by enabling ads on them. Ads on Reels are similar to ads on Stories: they are full-screen, vertical, and up to 30 seconds long. They appear in between organic Reels and you get a share of the revenue from them. To enable ads on Reels, you need to have a creator or business account, be located in an eligible country, and meet the minimum eligibility requirements.
4. Earn milestone bonuses
Milestone bonuses are incentives that Instagram offers to creators who use its monetization features, such as Badges, ads on Reels, or IGTV ads. You can earn milestone bonuses by completing certain tasks or reaching certain goals within a specific time frame. For example, you can earn $100 for going live with another account for the first time, or $250 for earning your first 5,000 Badges within a month. You can find the available milestone bonuses in your Creator Studio dashboard.
Also Check Out: Facebook Page Monetization Requirements & How To Apply
5. Enable Instagram subscriptions
Instagram subscriptions are a new feature that allows you to offer exclusive content and perks to your most loyal fans for a monthly fee. You can create different subscription tiers and set your own prices and benefits for each one. For example, you can offer access to private stories, close friends lists, direct messages, group chats, or exclusive live streams. You can also create custom badges and stickers for your subscribers to use in your comments and chats. To enable Instagram subscriptions, you need to have at least 10,000 followers, be located in an eligible country, and meet the minimum eligibility requirements.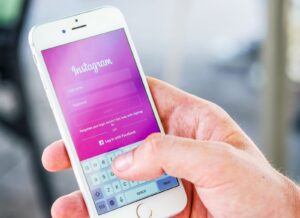 Future Instagram monetization possibilities
Instagram is constantly evolving and adding new features and tools for creators and influencers to monetize their content and grow their businesses. Some of the future Instagram monetization possibilities include:
Shopping: Instagram is expanding its shopping features to allow more creators and influencers to sell their own products or services directly on the platform. You can use features such as Shops, Checkout, Live Shopping, or Product Tags to showcase your offerings and make it easy for your followers to buy from you.
Branded Content Marketplace: Instagram is developing a branded content marketplace that will connect creators and influencers with relevant brands for sponsored collaborations. You will be able to browse through different opportunities and apply for the ones that match your interests and goals.
Creator Fund: Instagram is planning to launch a creator fund that will reward creators for producing high-quality and engaging content on the platform. The fund will be based on various factors, such as views, reach, engagement, retention, and quality.
Conclusion
Instagram is a powerful platform for monetizing your content and earning money as a creator or influencer in 2023-2024. By using the tips and strategies mentioned above, you can make the most of Instagram monetization and grow your income and influence.
Continue reading: @link to YouTube monetization one